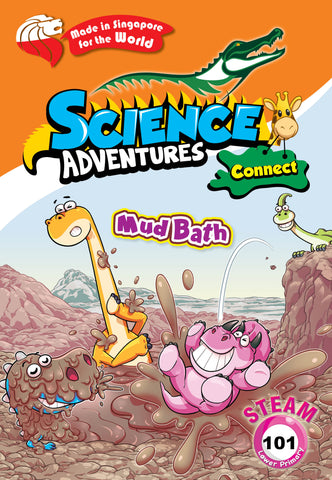 Science Adventures (

Mail Order

)
Volume 11, 2023 Release.
Your monthly issues will be sent by

regular mail

to your address.
For Local Singapore Addresses Only.
Issues # 101 to 110
New 2023 issues will be mailed out

starting from

mid to 3rd week of January.
Traditionally Science Adventures comes in Level 1, Level 2 and Level 3 series.
Starting from Issue 51 in 2018, Science Adventures is now in a new revised format.
To better conform with the school syllabus, Level 1, Level 2 & Level 3 editions of Science Adventures will now be changed to just 2 different titles.

Science Connect - For Lower Primary (P1 & P2)
Science Digest - For Upper Primary (P3 to P6)

Both editions will also be increased from 60 to 76 pages of Ad-free content, incorporating STEM (Science, Technology, Engineering & Math), a trend in global education.

Science Adventures remains a product owned by Singaporeans for Singaporeans, printed locally in Singapore and is FSC certified environmentally friendly.